Sandbox
Memories



by



Paula Coffer
MAJ, U.S. Army, Ret.
I preface my remarks by stating that transgender men and women have always served honorably in the US Military. Many highly talented and effective soldiers, sailors and airmen have left the military to pursue living life in their appropriate gender. Recent changes to the law have benefited the military services as these talented and skilled individuals can now serve with distinction after gender transition while serving in uniform. Had the opportunity been available to me in 1994 to transition in uniform I would have remained on active duty to continue serving my country.
As a child of about 4 years old I realized that I was not like other little boys but I had no understanding as to why. When I questioned my parents I was physically beaten and quickly realized that these feelings inside were to be kept suppressed – inside of my mind and never to be expressed again. Being aware of my inner feelings I developed a strong imagination to deal with the mixed messages I was receiving. I wanted to participate with the girls but was expected and demanded to participate with the boys. I developed a sense of ambition and mental strength to overcome my inner feelings, to appear as normal as possible. My goal was to excel to prove I was just as accomplished as the other little boys. I only accomplished a sense of suppression of my inner feelings for limited periods of time. I cannot effectively express the mental turmoil my life endured until I was able to transition at the age of 41.
As a teenager in a small town in the New Mexican desert southwest during the 1960's I had no way to explore if I was the only person in the world with feelings like I had. The only word I ever heard was homosexual and I didn't think that applied to me as I wasn't attracted to anyone sexually. Rather I admired the girls and young women and dreamed of actually being them rather than being with them. I learned mental tricks similar to those used by Prisoners of War (POW's), to divert my mind and my energy away from the inner feelings I had to be a woman. I had no role model to help me traverse the labyrinth of my mind. I do believe that I was a stronger person than those not afflicted by this gender battle. I have always stated that my gender gift was an uninvited dilemma that I would not wish upon my worst enemy.
As a teenager of 17 years old I graduated high school and joined the US Navy to escape the oppression of home life and the lack of employment in the deserts of New Mexico. I joined the military not only to escape New Mexico but also to prove to myself man enough to serve my country with distinction. I volunteered for Vietnam but was denied the opportunity until I reached 18 years of age. My high aptitude scores allowed me to choose any field the Navy offered and I chose to be a Fire Control Technician – Gunnery as I thought that would allow me to serve in Vietnam. I wanted to go to war and sacrifice myself and earn the honor of being a hero to those at home. I did spend three WesPac (Western Pacific) cruises on board the USS Oriskany, CVA-34 of which two were in Vietnam and one in the Gulf of Aden during the Mideast crisis of 1973. I was offered an undergraduate education by the US Navy but I declined and left the US Navy after 4 years at the rank of Petty Officer 3rd Class.
Using the Vietnam GI Bill I attended New Mexico State University where I joined the US Army ROTC program. After 3 and a half years I graduated with a Bachelor Business Administration – Managerial Accounting degree and the accolades of being designated a Distinguished Military Graduate with a commission in the US Army as a Second Lieutenant. I served as the Chief of Accounting at Fort Bliss, TX. I was asked to extend my service and go to Germany where I was the finance officer for the HQ USEUCOM at Patch Barracks before assuming the role of the Chief, Pay and Examination leading 110 soldiers. I was subsequently charged with the duties of the Senior Deputy Finance Officer for the 106 Finance Section. As a Captain I was selected for fully funded graduate school and earned my MBA before assuming command of the 1st Finance Section in Taegu, Korea. Upon successful completion of command I was selected to the 1st US Army Inspector General office at Fort Meade, Maryland. My final position with the US Army at the rank of Major was with the US Army Finance & Accounting Center (USAFAC) in Indianapolis, IN. I was the officer in charge of developing, testing, training and implementing the new Army pay system Joint Service Software (JSS) for the Finance Center. The culmination of my Army career was to lead 400 employees at DFAS-IN as the Chief of the Military Pay Office.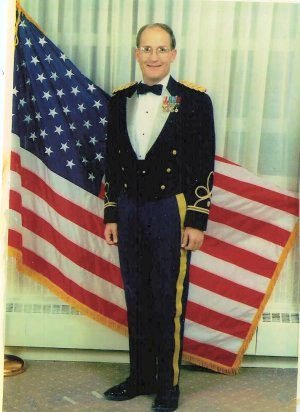 I truly believe that I am a better leader, a better human because of my experiences and the strength used to overcome these inner feelings of gender turmoil and adapt to the situation at hand. Each of us struggles until we reach a point where the struggle can no longer continue. I retired from the US Army to pursue Gender Reassignment Surgery just as I was to be promoted to Lieutenant Colonel and assume command of a Finance Battalion.
I spent two years pursuing the appropriate surgeries and requirements before re-engaging my professional career. The military had taught me that 2 years in any position was enough time to affect positive change and to continue personal and professional growth. Using this career plan I endeavored to work professionally as Paula. The success I have achieved over the past two decades rivals what I could have achieved as Paul.
Over the next two decades I was retained because of my talents, skills and experience. I worked with Indiana University and rapidly rose from a temporary clerk to their professional ranks within the Financial Management Office while guest lecturing on gender diversity throughout the Universities of the Midwest.
I entered governmental employment with the National Credit Union Administration and was awarded an 'on the spot' award for providing innovative solutions to federally insured Credit Unions. After achieving the grade of CU-11 I left the

NCUA to be near my daughters in Indianapolis during their teenage years and worked as the chair of the Accounting Department at the International Business College. When challenged by a student's parent as to why I was allowed to teach young impressionable students the Director of Education and the College administration stated that I was the best Accounting Instructor they had ever had and that they should withdraw their child from the school if there was an issue. The student was withdrawn from the College but retained communication with me for several years afterward.
Wishing to use my knowledge and talents in the workplace again I joined the IRS as a GS-11 and was recognized as a highly effective and efficient Internal Revenue Service A

nti-Money Laundering Revenue Agent and selected for advanced case work.
I left the IRS for a more demanding position with Job Corps where I could work with troubled youth and help the financially strapped organization. The Department of Labor recognized me for my abilities to successfully budget and manage a 650 student Job Corps Center as the Finance and Administration Director.
I responded to a call to 'change the destiny of a nation' and joined the NATO efforts in Afghanistan. This crowning achievement of my career was working in Afghanistan with the US and foreign military commanders to teach, train and develop the Ministry of Interior and Ministry of Finance senior personnel in building the Afghanistan Police national budgetary model. During my final year with the Combined Security Training Command and the US Embassy I worked directly with the Deputy Commanding General and was the US and Coalition voice to the United Nations on pay of the Afghan nation's police force throughout the country.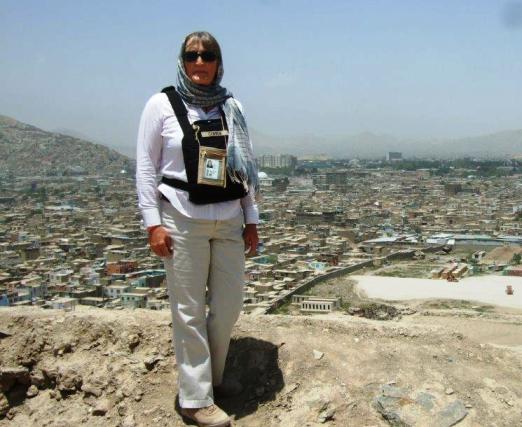 The military has a phrase 'Observe, Adapt and Overcome' to achieve mission success. I feel that I have lived my life in just this manner. I have succeeded in my mission of being a woman, recognized as a transwoman but allowed to work within the established environments because I am a contributor and an innovator. I don't feel that I am much different than many of the transgender men and women searching for their place in this world. Please help to remove the discrimination that prevails in our laws and policies that prevent people within the transgender community from achieving success for our businesses and our government while we strive to achieve the American dream of happiness and acceptance.
My complete story can be found in the book 'Sandbox to Sandbox' at: Amazon.com
---------------------------
Editor's notes:
Paula Coffer earned the following medals and ribbons during her service in the Navy and Army:
Meritorious Service Medal 1st OLC // Army Commendation 1st OLC // Army Achievement Medal // Meritorious Unit Commendation // Navy Unit Commendation (Navy-Marine Corps) // Good Conduct Medal (Navy) // National Defense Medal 2nd Awd // Vietnam Service Meal w/2 Service Star // Armed Forces Reserve Medal // Army Service Ribbon // Overseas Service Ribbon w/Num 3 // Republic of Vietnam Campaign Medal.
Paula Coffer is the author of four books:
Sandbox to Sandbox,
Afghan Journals #3 The Generals
,
Afghan Journals #2 American Dollars
,
Afghan Journals #1 Ministry of Interior
Author Page on Amazon